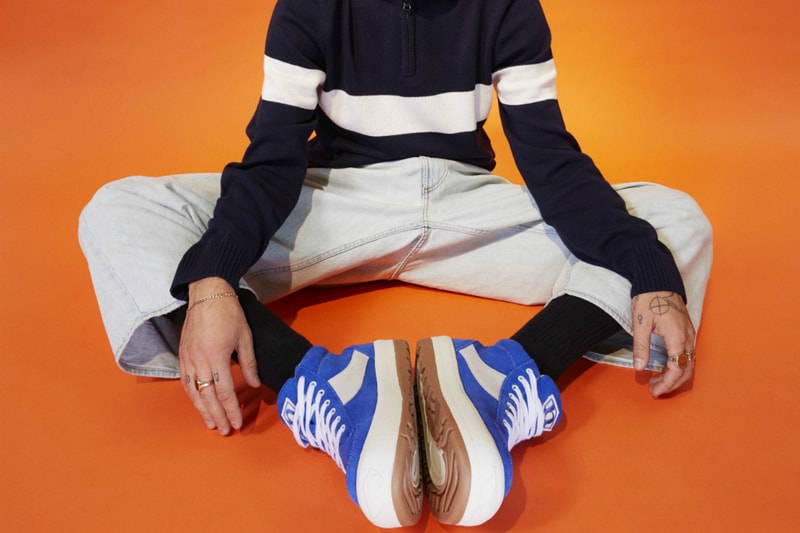 Last fall, Northwave teamed up with Japanese label YSTRDY'S TMRRW to resurrect the Cream sneaker, reintroducing the style by producing two new colorways. Now, the Italian manufacturer is partnering with Slam Jam to bring back another notable '90s silhouette: the Northwave Espresso.
Specifically, Northwave and Slam Jam are revealing plans to deliver four distinct spins on the Espresso, reworking the shoe in suede and leather — with a special "eco-fur" used for the interior lining — for new Black, Royal Blue, White and Red models. Debuted in 1991 and re-launched in Japan in 2014, the original Espresso was brought to life by blending the soles of snowboard boots with the uppers that are commonly found on sneakers; it's billed as a "sneaker designed by snowboarders for people."
You can take a look at the four new iterations of the Northwave Espresso above. For those interested in picking up their own pair, head on over to the official Slam Jam website, where the sneaker is currently retailing for about $143 USD.
For more, revisit the recently-announced Slam Jam x Nike Blazer "Class of 1977" collaboration.
Click here to view full gallery at HYPEBEAST
We are sorry that this post was not useful for you!
Let us improve this post!
Tell us how we can improve this post?