The Nike Kyrie 2 Krispy Kreme is a collaboration between The Swoosh brand and the tasty donut company Krispy Kreme. One of the odder cross brands connections we have seen, however there are no complaints from us.
One of the coolest parts of this collaboration using the Nike Kyrie 2 is they are being sold straight from a custom Nike and Krispy Kreme truck along with donuts which is called Ky-rispy Kreme.
As you can see, this Kyrie 2 features White, Green and Bright Red that reflects the Krispy Kreme brand. Each will come with a unique Ky-rispy Kreme box.
Nike Kyrie 2 Krispy Kreme Release Info
Below you can see more photos of the Krispy Kreme Nike Kyrie 2 along with the Ky-rispy Kreme truck. Departing Nike in Portland today, the truck will make stops in Cleveland, Baltimore, Harlem and Brooklyn. Limited quantities will be available but make sure to check back with us for additional information.
The first stop will take place on either May 10th or May 13th, it depends what happens with the Cleveland Cavaliers series leading to the Eastern Conference Finals.
After stoping in Cleveland, the truck will make a stop at House of Hoops in Baltimore's Mondawin Mall, House of Hoops in Harlem and the Nike Community Store in Brooklyn. Limited quantities of the Ky-rispy Kreme Nike Kyrie 2 will be available at each stop but make sure to check back with us for additional information.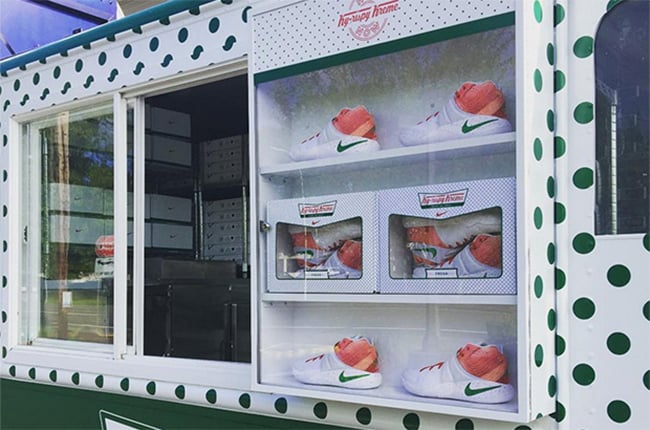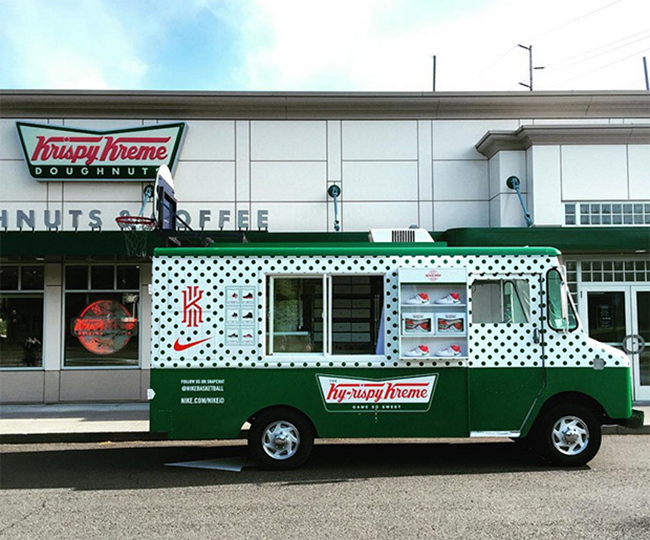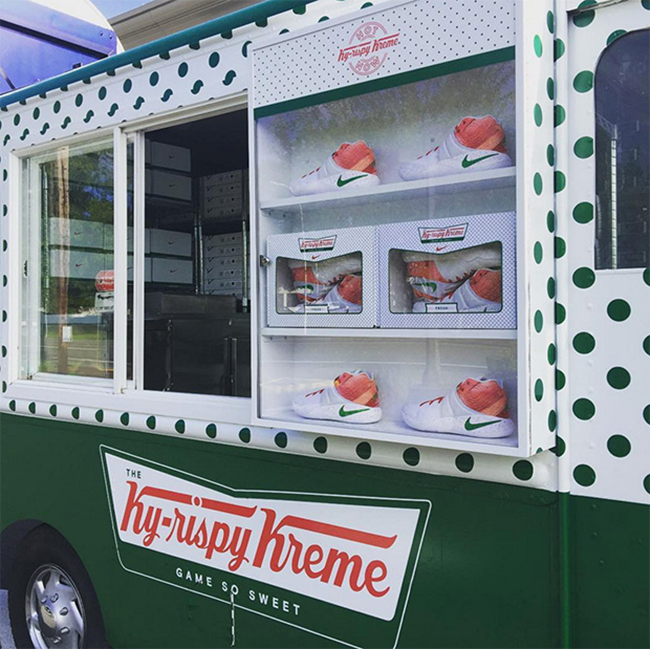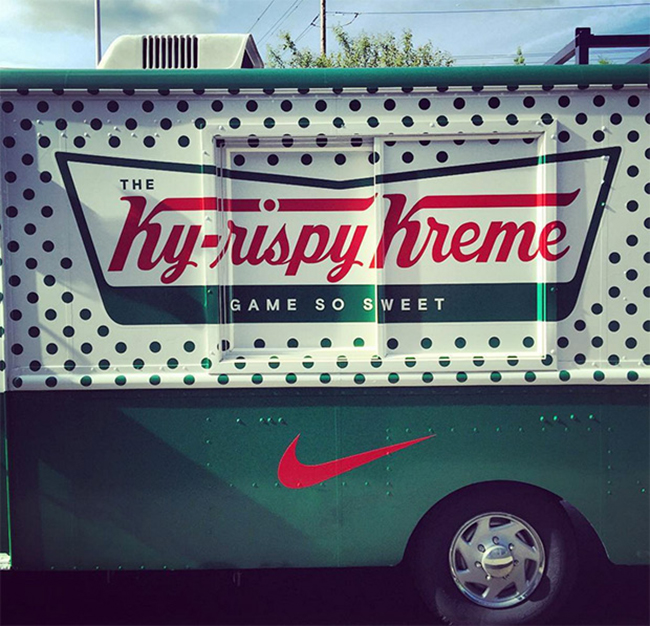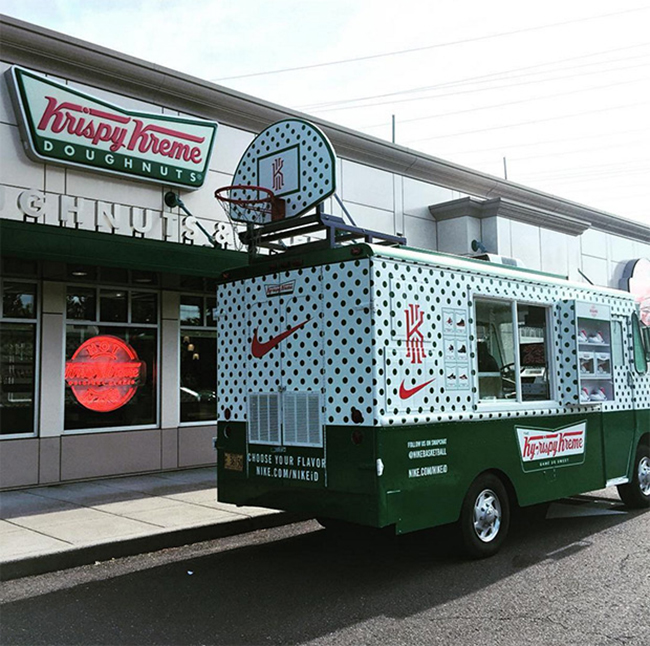 Source: errolandam
We are sorry that this post was not useful for you!
Let us improve this post!
Tell us how we can improve this post?